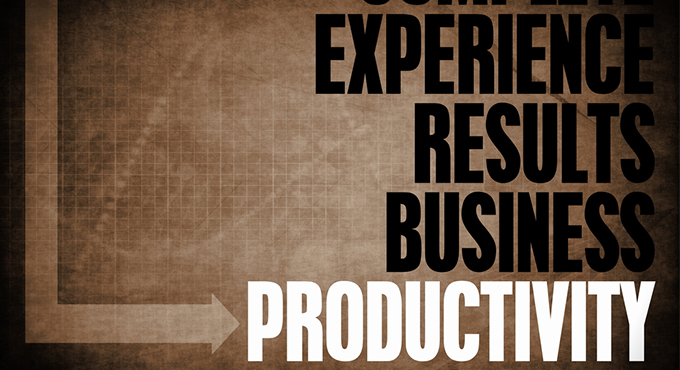 This post was contributed by Fred Mouawad to The Globe and Mail on 2/11/2015.
The preciousness of time cannot be argued by anyone. To me, productivity is the process by which this priceless commodity can be used in the most effective way possible. It is my experience that with practicing the following ideas, leading a productive work life can easily become a lifestyle for anyone.
1. Prioritize.
Rank the level of importance you give family, yourself, and work, starting with what is most important to you. Then, think about what areas of life you need to nurture in order to feel more fulfilled. It is essential to strike a balance to lead both a happy and productive life.
2. Allocate time to maximize impact.
Forewarned is forearmed. Plan ahead how you will use your time – after all, knowing your schedule is half the battle. Set your meetings in advance, ensure they are aligned with your priorities and consider whether the value you generated was worthwhile.
3. Know your natural penchants.
We all participate in enjoyable pastimes – but if you find that the time spent on these activities does not give you a high level of return, consider allocating your time more thoughtfully. This is an important consideration as it can prevent the maximization of productivity. Additionally, spending too much time in our comfort zones leads to missed opportunities to grow and learn. Having an open mind can lead to new discoveries that involve improved processes and technologies.
4. Reduce uncertainty, increase accountability.
A lack of clarity is productivity's greatest enemy. When your actions are not aligned with your goals, it leads to increased errors, wasted time and even lost opportunities. Furthermore, the key to any successful business is teamwork. Everyone needs to work in synchronization while being clear about what needs to be executed. Keeping track of employee projects has been a consistent challenge I've faced in the business world – which is why I founded Taskworld to help me juggle my multiple businesses, a collaboration app that increases accountability, transparency, and allows for prioritization of tasks so teams can focus on execution.
5. Know when to be a lone wolf.
It is important to know your strengths. What tasks are you better off performing on your own? What tasks can you delegate? Professional growth comes from consistently striving for the very best, so try to operate at a level above where you are working right now.
6. Establish a nurturing culture.
Productivity is easier to achieve in the right environment. In order to facilitate productivity, providing resources, physical space, and also defining the values of your company is crucial. Encourage behaviors you find admirable and worthwhile, and be clear about the behaviors employees should avoid. Additionally, choose people who have the right attitude, consistency and skillset, and empower them to take their productivity to the next level.
7. Measurement gets results.
This is the last point I'll leave you with – measure performance to make continuous improvements. Decide which metrics give you a clear indication of what matters most to your business. Use data from various sources to identify aspects that require improvement and quantify how they can be made. Monitor where you can improve and adjust accordingly to continue progressing and you're well on your way to a more productive way of doing business.